Dental patients are an important part of your practice. They are your customers, and you need to make sure that you are doing everything possible to keep them happy and returning for dental care. In this article, we will discuss some methods that you can use to get new dental patients.
How to reach dental prospective patients?
There are many ways to reach dental patients, but some of the most effective methods include advertising on google facebook & instagram, running ppc ads, placing search ads for high volume keywords, and posting information about your practice on social media.
It's important to choose a digital marketing strategy that will appeal to your target audience and which will help you reach as many potential patients as possible.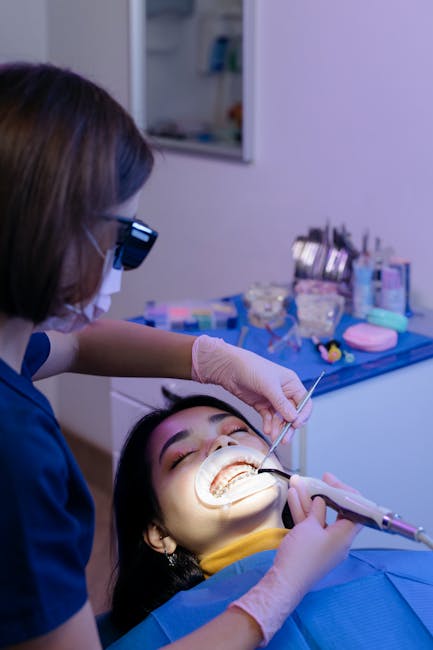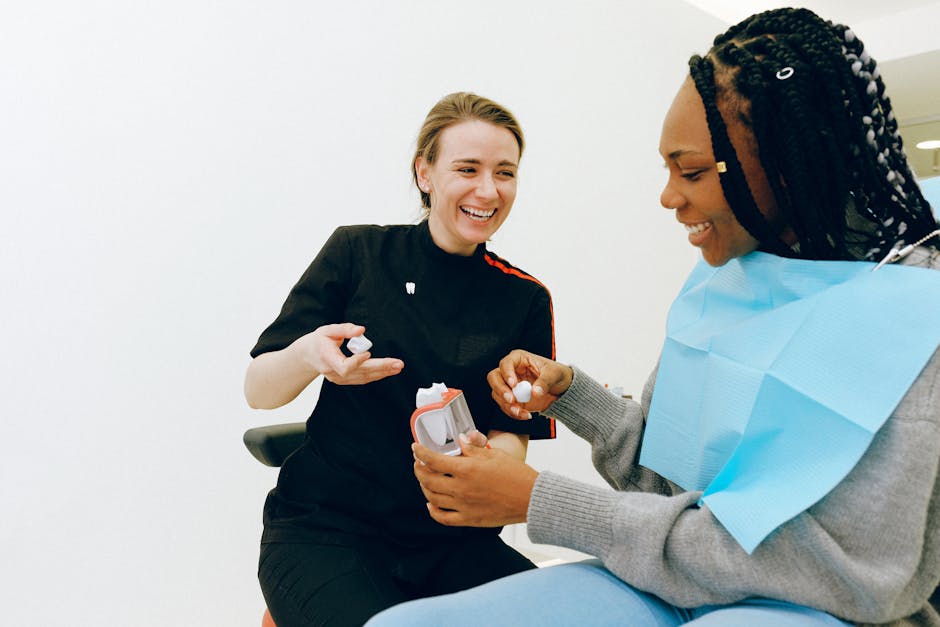 Provide Free Consultations To New Dental Patients
We believe that providing free consultations to new patients is the best way to get them excited about coming to your clinic or hospital. We want to make sure that they understand everything about your services before they commit to anything. This way, your prospective patients are confident in their decision and know that you will take care of them.
We also want to make sure that your patients are aware of all of your promotions and discounts that are available. By taking advantage of these opportunities, they can save a lot of money on their dental procedures. We hope that by providing all of this information, new patients will be more likely to visit your office.
Target To Improve Your Search Engine Optimization (SEO)
If you want to improve your website's SEO, it is important to target the right keywords and phrases. The best way to do this is by using Google AdWords Keyword Planner. In addition, it is also important to make sure that your website's content is relevant to the keywords you have chosen.
You can also use Google's Content Analysis Tool to see what topics are being discussed most on competing websites and use this information to create content that is more relevant to your audience. Finally, it is important to monitor your website's traffic and make changes to your content or keywords as needed in order to lead generation and conversions.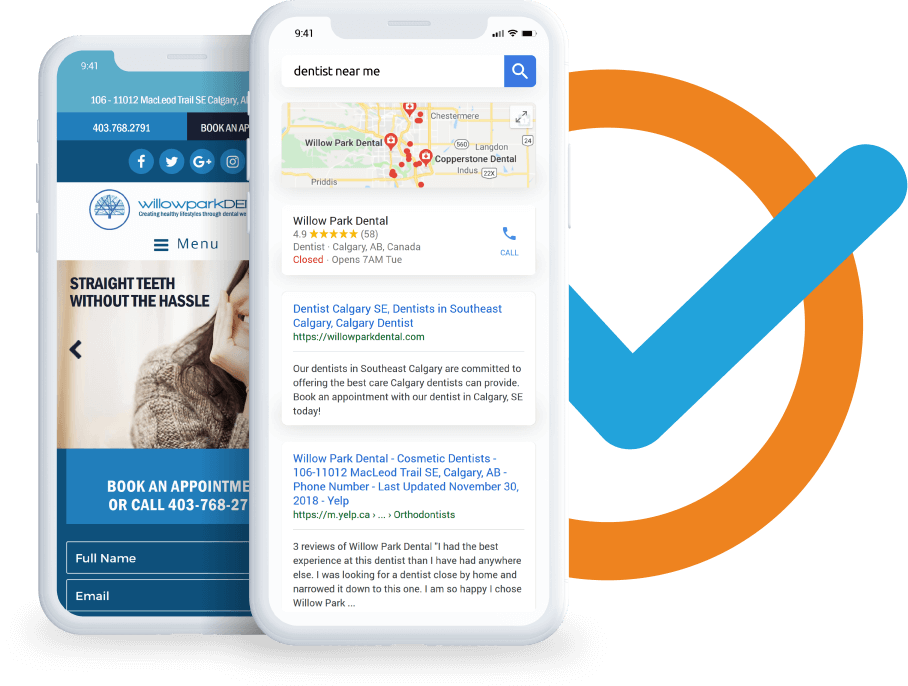 Create A Responsive And Optimized Website
Creating a responsive website is important for any business, but especially for dental clinic or hospital. By making your website mobile-friendly and optimizing images and text for search engines, you'll encourage new patients to visit your office online.
Here are a few tips to make sure your website is responsive: – Choose a theme that's responsive. WordPress has many responsive themes available, or you can hire us for your website designing(affordable charges).
Make sure images are resized to fit on all devices. If an image is too large to fit on one screen, it'll likely be blurry or pixelated when viewed on a smaller device. – Use text that's easy to read on all devices. Fonts should be legible at small sizes and there should be enough whitespace between paragraphs so that text doesn't look crammed together. – Test your website on different devices to make sure it looks good on every device.
Focus On Getting Positive Reviews
If you want to increase the number of new dental patients, focus on getting positive reviews. According to a study published in the "Journal of the American Dental Association," patients are more likely to seek dental care from a provider who has received positive reviews from others than from one with few negative reviews.
The study asked dentists to input their patient data into a computer program that would generate a predicted review score for each patient. The higher the predicted score, the more positive the review. Dentists were then given the opportunity to write additional reviews for some of their patients.
The results showed that dentists who wrote additional positive reviews increased their patient's predicted review score by an average of 11 percentage points. Dentists who wrote additional negative reviews decreased their patient's predicted review score by an average of 3 percentage points.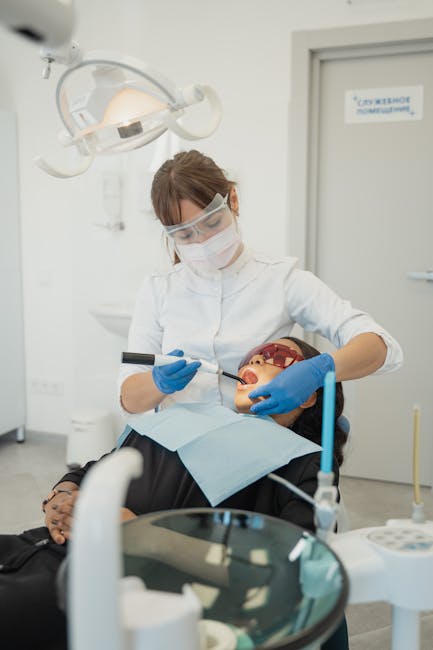 Dental Social Media Marketing (SMM)
One of the best ways to get new dental patients is through social media marketing. Social media platforms like Facebook, Instagram and LinkedIn are great tools for reaching out to potential patients. By using these networks, dentists can post about their services, promote special deals, and connect with other professionals in the dental industry.
Additionally, dentists can use social media platforms to build relationships with patients. When a patient trusts their dentist with their personal information, it is easier for them to feel comfortable referring friends and family members.
Seek Patient Referrals With A Patient Referral Program
Dentists rely heavily on word-of-mouth when it comes to marketing their practices. One of the best ways to ensure that patients are referrals is by implementing a patient referral program. By rewarding patients who refer friends and family, you can create a powerful incentive for patients to recommend your practice to others.
There are a variety of ways to reward patients for referring friends and family. Some dentists give out gift cards, discount coupons, or free services. Others may offer exclusive deals or preferential treatment to those who refer the most patients. The key is to find a rewards system that is motivating and attractive to patients.
If you want to improve your dental practice's referral rate, start by implementing a patient referral program.
Dental SEO and Content Marketing
There are a lot of ways to get new dental patients, but the best way is through content marketing. When you write informative and interesting blog posts, you're not only providing valuable information to your readers, but you're also building relationships with them. And when potential patients hear about the quality care that you provide, they're more likely to book an appointment with you. Here are some tips on how to create content that will get new dental patients interested in your practice:

1. Make sure your dental blog posts are well-written and informative. Your readers will appreciate good writing, and it will help you stand out from other dental practices.
2. Be sure to include tips and advice on topics such as oral health care, teeth whitening, and dental repairs. This way, your readers will have plenty of resources to learn more about what you can do for them.
3. If you start sharing success stories from previous patients. It will show your readers that you deliver on your promises and that you're a reputable source of information.
4. Participate in relevant online discussions and forums related to dentistry. This will give you the opportunity to share your insights and advice with a wider audience. In this way, you build relationships with potential patients.
5. Keep your dental blog posts updated regularly. This will keep your readers interested in what you have to say. It will show that you're committed to providing quality content.
Best Dentist Lead Generation Agency
If you're looking for a top-notch dentist lead generation agency, look no further than The DMB Agency. Our experienced professionals know how to develop targeted leads. And how to generate high volumes of dental inquiries in a short period of time. Plus, our low-cost services are always available to dental professionals nationwide. Contact us today to learn more!